Design your forever ring
Say Yes!
Shop ready to ship
Tis the season
Jewellery made for you
Bespoke Jewellery
Work with what you've got
Remodel Your Gold
Sentimental design embracing modern individuality through long-lasting jewellery
Our services
Bespoke Service

We offer a range of bespoke services for all types of jewellery

Sourcing

Mindfully sourced gemstones and materials

Remodels

Remodel and recycle your unworn and dated jewellery old into a future heirloom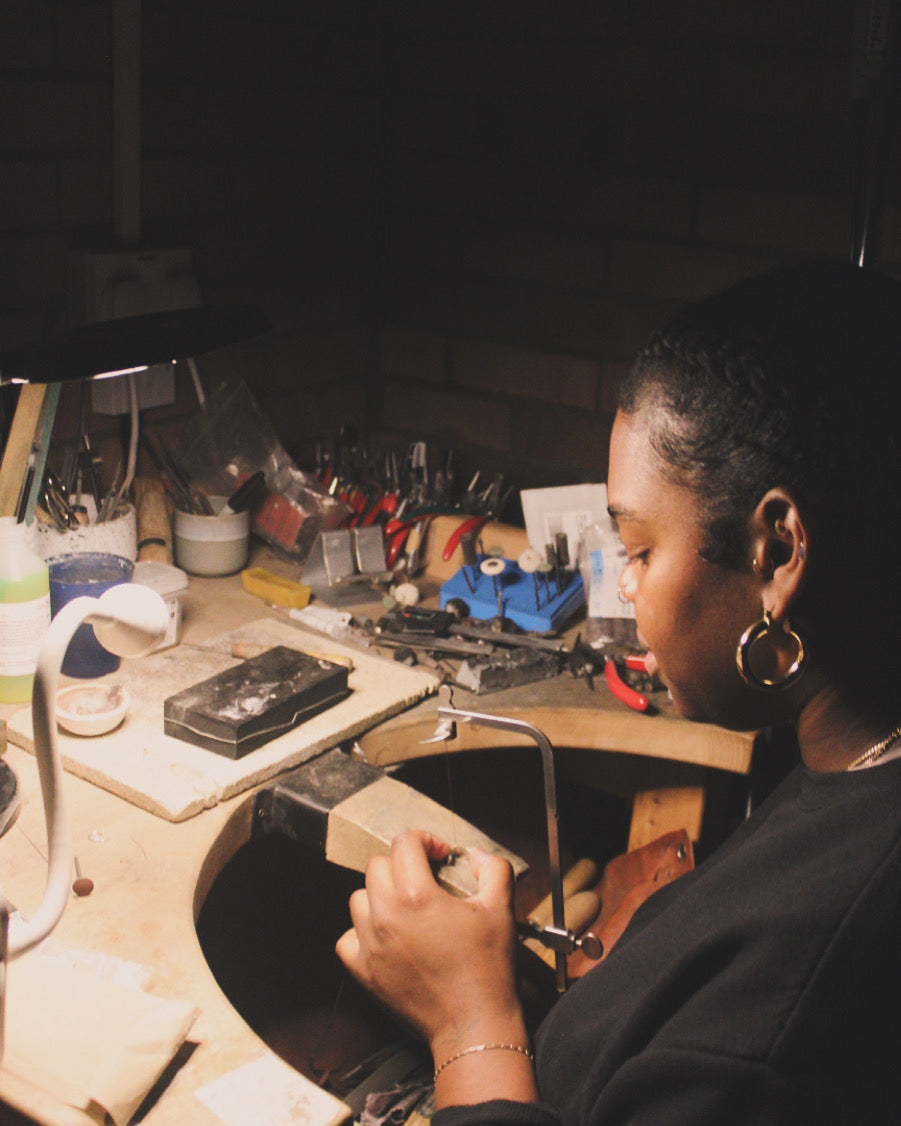 Handmade & hand finished
Mindfully Made
All our jewellery is made and hand finished in our jewellery workshop. With almost 10 years bench experience, Jade prides the business on quality, long-lasting jewellery. Get in touch to discuss sourcing gemstones and materials, remodelling your jewellery and your wedding and engagement jewellery.
Learn more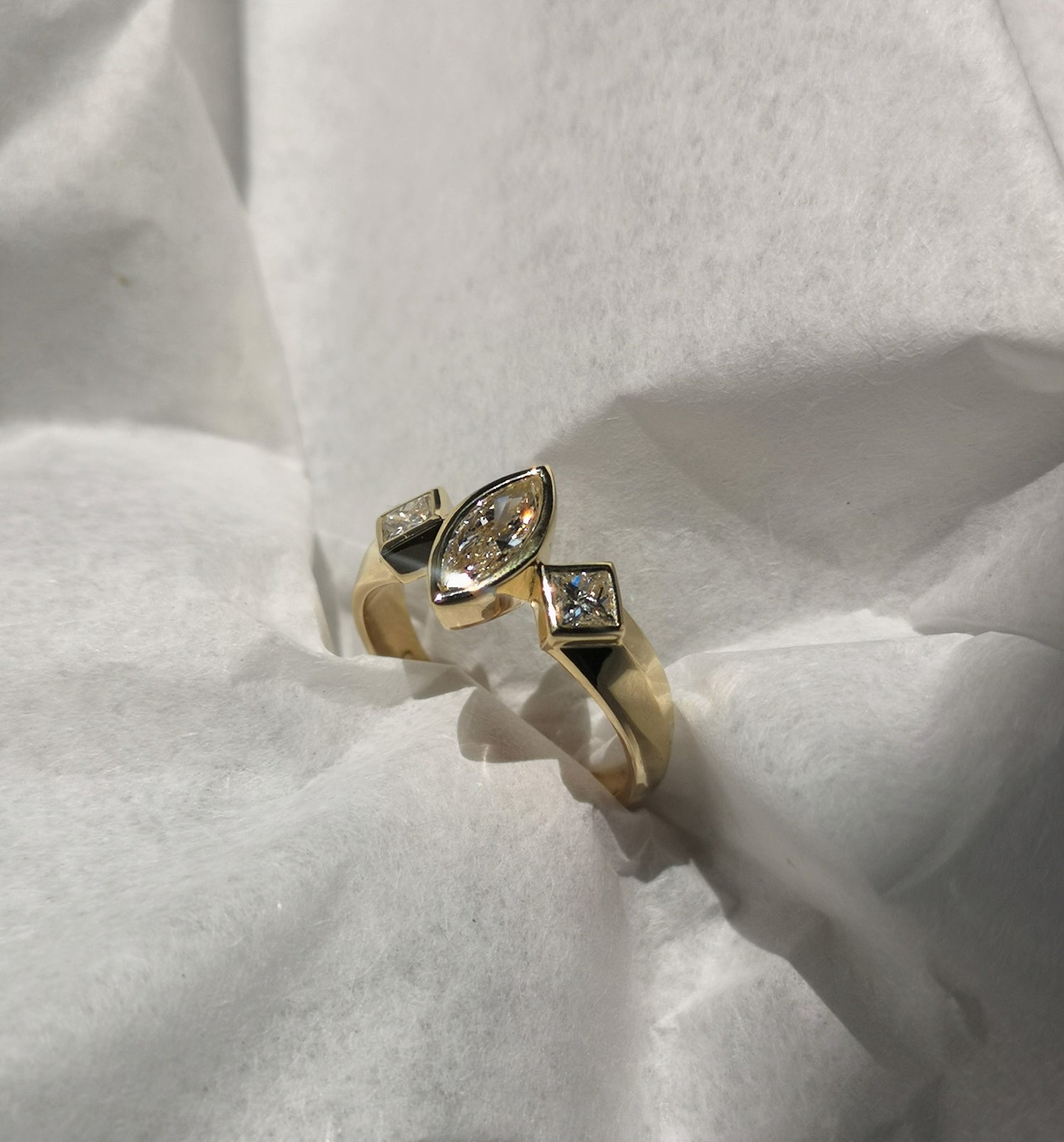 Bespoke Designs
Your Forever Ring
Did you know, an engagement ring may be the most expensive and sentimental piece of jewellery you'll own? Work with us to design and make your future investment.
Our bespoke service offers professional, honest advice and guidance towards curating jewellery made for you. We create mindful jewellery, encompassing your story and aesthetic delivering jewellery intended to last a life time. Sentimental value is a key part of our brand.
get in touch
Testimonials




We had an amazing time at Jade's ring workshop, making our wedding rings from jewellery gifted by my late grandma. Jade processed the metal for us and helped us turn it into beautiful wedding rings that look exactly how we imagined. It feels so special to have rings we made ourselves, especially with the connection to my grandma.

Sarah
Jade was absolutely wonderful to work with! My husband and I commissioned a bespoke wedding band made from my husbands late Mum's rings and added some additional white gold to create the two toned band with an engraving. Jade was incredibly knowledgeable and advised us on different fits, metal combinations and a number creative designs based on our concept for the ring.

Bea
My fiance and jade worked together to design my engagement ring which I absolutely love. We then both attended her workshop to make our wedding bands! Jade is so knowledgeable and talented and the workshop was a really wonderful day. She explained the process throughout and gave great support. For anyone who wants to have a go at making their own rings it's a brilliant day and cannot recommend enough

Katie
It was such a pleasure to have our rings custom-made and engraved with Jade. She worked to our tight timings, and paid attention to detail with our requests. We are so happy with what she has designed and produced, really special jewellery. Thank you!

Hannah
I had a custom ring made by Jade and to say it came out amazing is a understatement. she will look after you the whole process from design to picking diamonds and precious metals and once finished even resizing for the perfect fit, everything i wanted was done to a standard above my expectations, would highly recommend Jade for any custom pieces you have in mind.

Aiden
We had a fantastic day with Jade making silver rings. I would recommend joining Jade's workshops to anyone who has an interest in jewelry making or just as a fun day out doing something different. She has a calm, confident approach to leading you through the process of turning a piece of recycled silver into a beautiful, bespoke piece of jewelry. Honestly, a perfect day! Thank you Jade!

Cat
Follow Us - @jwllrybyjade